Startup Grind Chongqing presents
重庆创业磨坊呈现
Key Take Aways from Merck Accelerator
从默克加速器那里可获得的重点知识
Join us for an insightful evening with Mira Zhang & Hong Wa Poon from Merck Accelerator China on Friday, August 9th. Both Mira and Hong have been involved in the development and conceptualization of their corporate innovation program and are successfully building strong relations between Startups and Merck.

欢迎加入我们和来自默克加速器中国的Mira Zhang和Hong Wa Poon共同度过一个干货满满的一晚! Mira和Hong都参与了默克公司创新计划的研发,并成功地在创业公司和默克之间建立了牢固的关系。
Everybody is talking about corporate innovation, startup-corporate success cases, but where are these success cases exactly? Corporate innovation models are found in most Fortune 500 companies, but only functioning in a few of them.
现在每个人都在谈论企业创新和创业公司联合企业的成功案例,但这些成功案例究竟在哪里?大多数财富500强企业都有企业创新项目,但只有少数企业能够成功运作这一类项目。
We will talk about?
在这场活动中我们会讨论?
> The right timing to begin your startup journey, and when you should consider joining a corporate program.
启动创业之旅的正确时机,以及何时可以考虑加入公司创新计划。
> Acceleration, POC, Prototyping – learn about the existing partnership models and what is feasible and what is not? We will explore the risks, misconceptions, and what you should look out for when approaching a corporate.
加速,POC,原型 - 了解现有的创业合作伙伴关系模式。什么是可行的,什么不可行?我们将探讨风险,误解以及在接触企业时应该注意的事项。
> Exchange with two experts in the area of healthcare, performance materials, life science and other related innovation fields.
与两位专家围绕医疗保健、高性能材料、生命科学和其他相关创新领域沟通交流。
This event is for:
此活动适用于:
> Startups and founders who are considering to join a corporate program.
考虑加入企业创新计划的初创公司和创始人
> Industry experts, stuck in their corporate job - who have the urge to start up, and don't know when the right timing is and how to do it.
行业专家--自己的企业工作 ,同时有创业的冲动,但不知道什么时候是正确的时机,也不知道怎么做
> Corporate Innovation units who want to exchange with a seasoned team and learn best practices.
企业创新部门--希望与经验丰富的团队交流并学习最成功案例
> Investors, Accelerators and Incubators who want to find potential partnerships.
希望寻找潜在合作伙伴的投资者、加速器和孵化器
Press the QR-Code to get your Ticket
扫描下方二维码报名参加活动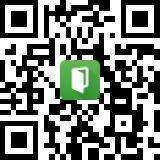 Early Bird Ticket 早鸟票 40 RMB
Door Price Ticket 现场门票 70 RMB
2019 CHINA MERCK ACCELERATOR APPLICATION PROCESS
2019秋季默克中国加速器申请流程
Merck, the world's leading technology company, announced the official opening of a new round of accelerator applications. Invite you to join!
The third batch of application time: July 26, 2019- August 12th, 2019
Target financing stage: seed round - Round A
Key areas of focus: medical health, life sciences, high-performance materials, biosensing and interaction, liquid biopsy technology and artificial intelligence health solutions
Selected companies will:
> Enter the Merck market and expand the business, establish cooperation with the project
> Get guidance from Merck's in-house experts and external industry leaders
> Contact Merck China's local network to establish contacts with different business parties
> Get up to 50,000 euros in funding and additional investment opportunities
> Increase visibility in investors and other business partner groups
> Enjoy customized coaching and innovation with in-house experts and external mentors
> Selected companies have the opportunity to join the Merck headquarters innovation center to explore the European market
> Share office space with Merck Shanghai and Guangzhou Innovation Center
We look forward to working with you in the Fall Merck China Accelerator Project!
全球领先的科技公司默克宣布正式开启新一轮加速器申请。邀请您的加入!

第三批申请时间:2019年7月26日 - 2019年8月12日
目标融资阶段:种子轮 - A轮
重点关注领域:医药健康、生命科学、高性能材料、生物传感与交互、液体活检技术及人工智能健康解决方案
​
入选企业将:
> 进入默克市场并拓展业务,建立合项目合作
> 获得默克内部专家和外部行业领袖的指导
> 接触默克中国本土网络,与不同业务方建立联系
> 获得高达5万欧元的资金支持以及额外的投资机会
> 提升在投资者和其他业务伙伴群体的知名度
> 享受定制化辅导,与内部专家和外部导师联合创新
> 选拔出的企业有机会加入默克总部创新中心探索欧洲市场
> 与默克上海和广州创新中心共享办公空间
我们热切期望与您在秋季默克中国加速器项目中合作!
Learn more at acceleratorchina.merckgroup.com, and register your startup today at http://merck-china.mikecrm.com/AFRlm14 or Scan the following QR Code to register!
​

点击 "acceleratorchina.merckgroup.com" 了解更多,点击"http://merck-china.mikecrm.com/AFRlm14 "立即申请或扫一下二维码。