Dear Community! We never expected such an overwelming number of enthusiastic RSVPs from all of you for our anniversary party.

That said, we have only budgetted enough funds for the 80 slots that we've already given away in the last 48+ hours. Others who didn't RSVP can help us to cover the cost (of space rental, refreshments and food) by purchasing a ticket for the low price of 100 RMB/person. If you want to bring your children please also purchase a ticket for 55 RMB/Child (children under 4 years old or below 1.0 meters are free!)

Startup Grind Chongqing Presents:
SGCQ One Year Celebration Summer Party!
SG重庆一周岁夏日庆祝派对!
Connect, collaborate, and create together!
连接、合作、共创
We invite you to join us on SGCQ One Year Celebration Summer Party!
SG重庆一周岁夏日派对庆祝,特邀您来参加!
Startup Grind Chongqing Chapter was established in 2018. In the past year, we grew enormously, by 70% or more each quarter. Not only have we made good friends with local startup centers, incubators, and startups in Chongqing, we also held 13 successful Fireside Chats, which serve as bridges connecting Chongqing startup ecosystems with achieving entrepreneurs, stakeholders and ecosystems around the globe. Looking back to the past, and looking forward in the future, we strive to connect more entrepreneurs, partners, investors, and startups in Chongqing and around the world. On Aug 31, SGCQ is celebrating our one-year birthday, we sincerely invite you to join our party!!!
Startup Grind
重庆分部成立于2018年。在过去一年时间里,我们以每季度70%以上的增长率飞速成长。不仅与重庆本地创业中心、孵化器、以及创业者们建立了良好的友谊,同时还成功举办了13期炉边对话,搭建了重庆创业生态系统和国内外优秀创业者以及其生态系统对话的桥梁。回顾过去,展望未来,我们会再接再厉与更多创业者、合作伙伴、投资人、以及全球的创业者建立更深厚的友谊。在8月31日,SG重庆一周岁之际,我们诚邀您来参加我们的夏季周庆派对!
On the day of our One-year Summery Party Celebration, we will have various activities, which include a Keynotes speech from weHustle founder Marian Danko; and a pitching session from at least 6 startup founders and project directors who will communicate their value proposition and key info about their projects in 3 minutes or less. Also, we will have an Open Mic Contest and DJ after-party, inviting local and international talents to perform and please the crowd. Join up with Startup Grind, let's have an amazing One-Year Summer Celebration Party!!!
夏季周庆派对当日,我们会有一系列活动,包括特邀嘉宾祝词演讲,为SG重庆 献上美好祝愿;3分钟演讲,我们邀请6位创始人,给予他们3分钟的时间,向大家介绍他们的创业想法或项目。同时,我们还有开放麦时间和DJ助兴,特邀优秀的中外音乐家们为我们演奏。愿大家和Startup Grind 重庆一起,度过一个尽兴的夏季周年派对!
Founder's Corner 创始人时间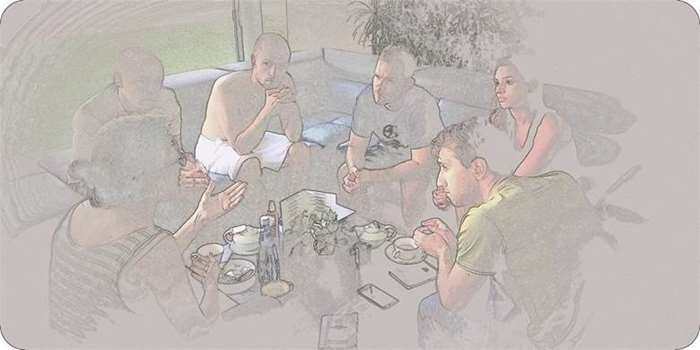 A certain space and time will be set aside for founders and co-founders only to meet our teammembers in pairs, and then have campfire discussion on the direction of SG and the Chongqing startup ecosystem. We can also help founders to find potential co-founders by collecting a blurb about each one's project and broadcasting their contact info over livestream and on our ppt at the event.
我们将为创始人和联合创始人留出一定的时间,让与我们的团队成员面对面的交流,然后对SG和重庆创业生态系统的发展方向进行营火讨论。
我们还可以通过收集每个人项目的简介,并在活动现场和线上现场直播中广播他们的联系信息,帮助创始人找到潜在的联合创始人。
Keynote Speaker 主邀嘉宾

Coming all the way from Shanghai, Marian, Danko of weHustle will motivate and challenge the community on the topic of Building a Transparent Startup Ecosystem within the theme of Connect, Collaborate, Create
在这30分钟演讲时间里,主邀嘉宾将通过"连接、合作、共创" 的主题, 和我们分享如何齐心协力,共同建立一个透明、共享的创业生态系统。
About the Speaker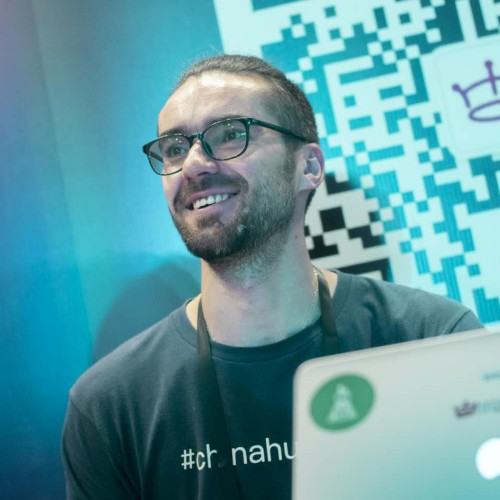 Founder/CEO @ weHustle & TECOM Conf | Startup Grind | AngelHack | startups, talents, innovation, tech, o2o #chinahustler
创始人/首席执行官 weHustle & TECOM Conf | Startup Grind | AngelHack |
https://www.linkedin.com/in/mariandanko/
Marian Danko is a serial entrepreneur with a passion for innovation and technology. As a
Founder & CEO of weHustle, which is a platform for innovators, Marian is working on
building and aggregating resources much needed for the ecosystem players to grow. Three
years of partnering up and working with 20 tech and entrepreneur communities in China
led Marian to launch TECOM Conf, an annual event celebrating the power of the
community. TECOM Conf Shanghai 2019 brought Marian to Forbes China. With 8 years of
China experience Marian has deep understanding in a startup ecosystem, which makes him
a frequent speaker and panelist at many entrepreneurship and innovation related events.
Marian Danko 是一位对创新和科技饱含热情的连续创业者。weHustle是为创业家服务
的平台,作为weHustle的CEO和创始人,Marian致力于建立一个聚集各类资源帮助创业
者成长的生态圈。通过3年与超过20的中国科技创业社群合作累积的经验,Marian成功
举办了TECOM Conf,一个年度性盛大的活动充分展现了创业社群的力量。2019上海
TECOM Conf也带给了Marian与福布斯中国采访的机会,在中国的8年创业经历让Marian
更深度去理解整个创业生态圈,他也很荣幸多次受邀参加不同创业相关活动并分享其
经验。
3 Minutes Pitch 三分钟演讲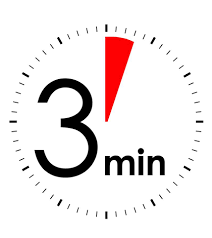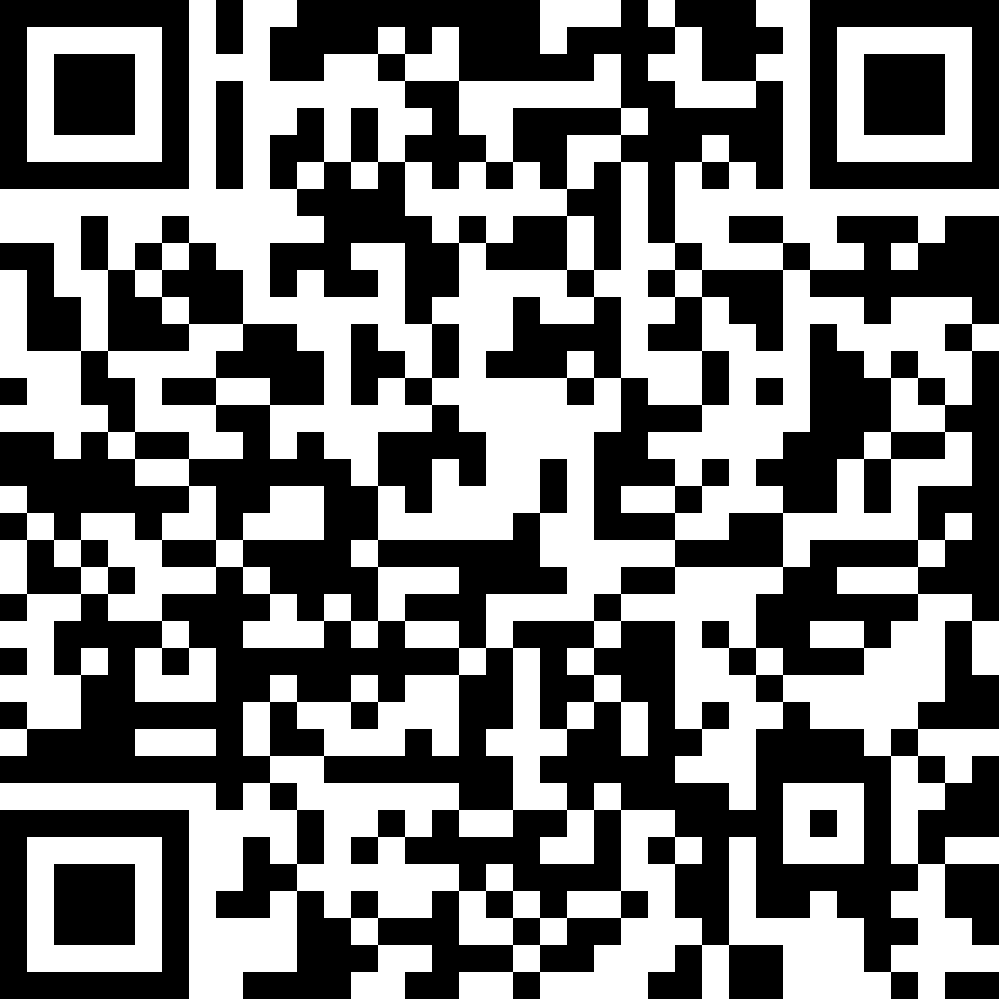 scan for the application 扫一扫申请

SG Chongqing is celebrating its annual birthday bash with an end-of-Summer Party on August 31st 2019. We will invite investors and entrepreneurs to attent this event. During the event, a project pitching session will be arranged for the startup team who wants to present their ideas for all attendances. If you or your team wants to present in project pitching session, please fill in this application form.
Founders, Entrepreneurs, and project leaders are all welcome to apply for a 3 minute slot to pitch your value-proposition to our community.
We will have a team of investor judges giving their perspectives and providing feedback. On a wechat ballot we let our community cast their vote for the best pitch! The winner will get an award, and the prize: an invitation to enjoy a fireside chat with our SG hosts, and inducted into the SGCQ Hall of Fame. All Startup applicants will be considered for our Global Startup Program and (by invititation only) Accelerate Community, in partnership with Google for Startups. To learn more about the program: startupgrind.com/startup
SG重庆将于2019年8月31日举办暑期结束派对,以庆祝其一年一度的生日狂欢。
我们将邀请投资者和企业家参加这次活动。在活动期间,会安排3分钟项目演讲,让有想法的创业团队在投资人和参与者面前展示自己的创新想法和项目。如果你和你的团队希望参加此次3分钟演讲,请填写此表进行报名。
Application Form 申请表Form: http://startupgrindcq.mikecrm.com/lR6FMUZ
欢迎创始人、企业家和项目负责人申请3分钟的时间,向我们的社区宣传您的价值主张。
我们将有一个由投资者评委组成的团队,给出他们的观点并提供反馈。
在微信投票中,我们让我们的社区投票选出最好的演讲!
获胜者将获得奖励,奖品。同时,我们会邀请获胜创始人和SG主持人享受炉边聊天,并入选SGCQ名人堂。
所有的创业申请者都将被考虑参加我们的全球创业计划和(仅通过宣传)加速社区,与Google for Startups合作。
欲了解有关该计划的更多信息,请访问 startupgrind.com/startup